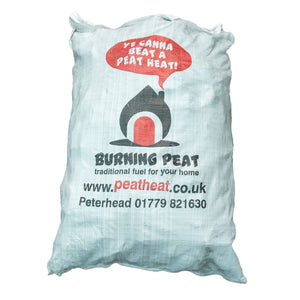 Burning Peat - Approx. 25kg Bags
Recommended appliance: Open fires, stove and wood burners.
Burning Peat is a popular product. It can be one of the most cost-effective ways to fuel any fire. It is unique due to its comforting and pleasant aroma. Peat is an easy to light fuel and will burn with a small blue-orange flame and will give immense heat.
Do we deliver in your area? 
FREE Kerbside delivery to the following post codes: CA1 - CA28.
Further details can be found in delivery information
We do not deliver outside of these areas.
Our team will contact you within 1-3 working days to confirm your delivery details, after your order has been placed.
---
We Also Recommend
---